30+ Years of Experience
We have been working with pianos for almost 40 years. Our skills and expertise set us apart from other companies in Toronto and the GTA.
KNOWLEDGEABLE Experts
Do you have a question about new or used pianos? Our experts are here to give you the answers to any of your questions.
Quality Work
Our team is committed to delivering top-quality work with everything we do for our valued customers.
NEED TO MOVE YOUR PIANO?
For all your moving needs, we offer a full range of professional, fully-insured piano moving services. We are available for local piano moving and long-distance moving (including provincial, cross-country and internationally). Call now for more information and prices (416) 230-5560.
DEPENDABLE MOVERS
In those tight situations where it is impossible to move the piano in one piece, we will professionally dismantle it, move it to the desired location, and then fully reassemble the instrument to its original state.
We will move your piano anywhere, whether it is an upright, a spinet, a baby grand, a concert grand, or an organ.
Trust us to be your professional piano movers!
BRANDS WE WORK WITH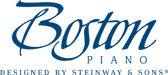 TRUST OUR EXPERTS
Indeed, despite its weight, which may reach up to 1000 pounds (450 kg) if it is a grand piano, this formidable musical instrument is comprised of a delicate and fragile inner mechanism, which is liable to be severely damaged if the piano is not handled properly. With their know-how and specialized piano-moving equipment, our piano movers will get the job done safely. At times, even a particularly short move (within the same building or even within the same apartment) merits hiring a professional piano mover.
Piano moving is best left to the professionals. Moving pianos has much more to do with technique, skills and proper equipment than it does with sheer force. It can be both a science and an art, because this task requires special knowledge and skills that average household movers do not possess.
Please call us and ask about our "move and tune" special discount offer for the piano tuning which will be done after you move your piano with us.
Book Your Appointment
Want to inquire about our piano moving service? Then contact us at (416) 230-5560 or fill out the form below. We are open 7 days a week by appointment only.