30+ Years of Experience
We have been working with pianos for over 30 years. Our skills and expertise set us apart from other companies in Toronto and the GTA.
KNOWLEDGEABLE Experts
Do you have a question about new or used pianos? Our experts are here to give you the answers to any of your questions.
Quality Work
Our team is committed to delivering top-quality work with everything we do for our valued customers.
APPRAISAL SERVICE
We are pleased to offer professional, objective, detailed, on-site assessment of any upright piano.
This service can be very valuable if:
Your piano is in need of restoration, rebuilding, or refinishing
You are considering selling your piano
You are planning to purchase a piano
You need an appraisal for insurance purposes
You just want to know the approximate market value of your instrument
ONLINE PIANO APPRAISALS
Looking to get your piano appraised in the most convenient way possible? Well, you have come to the right place. 
We strive to make our service accommodating for our clients. That is why we offer online piano appraisals. All you have to do is purchase an appraisal through our site and then we will reach out to set up a video chat with you so we assess your piano and send you an appraisal price. 
BRANDS WE WORK WITH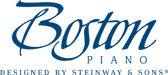 EXPERTS IN APPRAISALS
All of these questions can be answered by requesting a simple piano appraisal. Any technical issues will be addressed during our piano technician's visit.
We will evaluate the piano's condition and give a professional recommendation for either selling, buying, repairing, restoring, or refinishing your piano.
To schedule an appointment, please contact us at:
(416) 230-5560
Book Your Appointment
Need help determining the value of your piano? Then contact us at (416) 230-5560 or fill out the form below. We are open 7 days a week by appointment only.