30+ Years of Experience
We have been working with pianos for almost 40 years. Our skills and expertise set us apart from other companies in Toronto and the GTA.
KNOWLEDGEABLE Experts
Do you have a question about new or used pianos? Our experts are here to give you the answers to any of your questions.
Quality Work
Our team is committed to delivering top-quality work with everything we do for our valued customers.
AFFORDABLE DISPOSAL SERVICE
Sometimes, after years of filling your home with music, a piano is no longer useable or fit for resale. When that time comes, Universal Piano Services offers professional, affordable piano disposal services. Pianos are incredibly heavy, cumbersome objects that have to be handled and disposed of properly. Universal Piano Services makes disposing of your instrument a completely stress-free experience. Regardless of the type of piano you own or where in your home or apartment it is located, we will remove and dispose of it quickly and affordably.
FREE PIANO DISPOSAL CONSULTATION
Before disposing of your piano, we would be happy to offer a free consultation during which we will provide advice regarding what to do with your instrument. This free consultation will provide you with all of the information you need prior to piano disposal, including the amount it would cost to repair or refurbish your instrument rather than disposing of it.
If following your free consultation you do choose to move forward with piano disposal, Universal Piano Services offers competitive pricing and, as with all of our services, we get the job done quickly and effectively.
BRANDS WE WORK WITH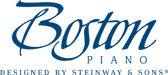 CONTACT UNIVERSAL PIANO SERVICES TODAY
Contact Universal Piano Services today to learn more about our piano disposal services. With our years of experience removing and disposing pianos of all styles in all types of home situations, you can be confident that we can get the job done quickly and affordably without damaging your home or property.
For reliable, affordable piano disposal in Toronto, there is no better choice than Universal.
Book Your Appointment
Need your piano disposed of in a responsible and affordable fashion? Then contact us at (416) 230-5560 or fill out the form below. We are open 7 days a week by appointment only.