30+ Years of Experience
We have been working with pianos for almost 40 years. Our skills and expertise set us apart from other companies in Toronto and the GTA.
KNOWLEDGEABLE Experts
Do you have a question about new or used pianos? Our experts are here to give you the answers to any of your questions.
Quality Work
Our team is committed to delivering top-quality work with everything we do for our valued customers.
WOOD FURNITURE EXPERTS
A piano is more than just a musical instrument; it's also a handsome piece of furniture that becomes the focal point of any room it's in. The specialists at Universal Piano Services refinish and restore pianos as well as other pieces of wood furniture in need of care and attention. Whether it's an antique wood table or a diamond in the rough dresser, we refinish and restore all types of wood furniture.
WHY REFINISH OR RESTORE?
Why restore or refinish my wood furniture?
Real wood furniture is becoming hard to come by as veneer takes over the furniture market. Thus, restoring and refinishing your wood furniture is a wise decision in order to allow you to continue enjoying the piece for many years to come.
Refinishing wood furniture costs significantly less than investing in new wood furniture and is thus a wise economic decision. Contact Universal Piano Services for a free estimate today!
BRANDS WE WORK WITH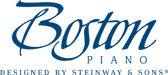 FULL SUPPORT
At Universal Piano Services, our expertise in restoring and refinishing pianos has led to proficiency in the world of wood restoration. Just like no piano repair is too small or too large for our trained professionals, no furniture dent, scratch or ding is too small or too much of a challenge for our craftsmen.
Whether you want to stain your wood table a darker colour or refinish a wood table that has been painted over, contact our skilled professionals for a free estimate today!
Furniture Refinishing & Restoration: For a free quote, please call (416) 230-5560.
Book Your Appointment
Need your wood piano or furniture refinished or restored? Then contact us at (416) 230-5560 or fill out the form below. We are open 7 days a week by appointment only.